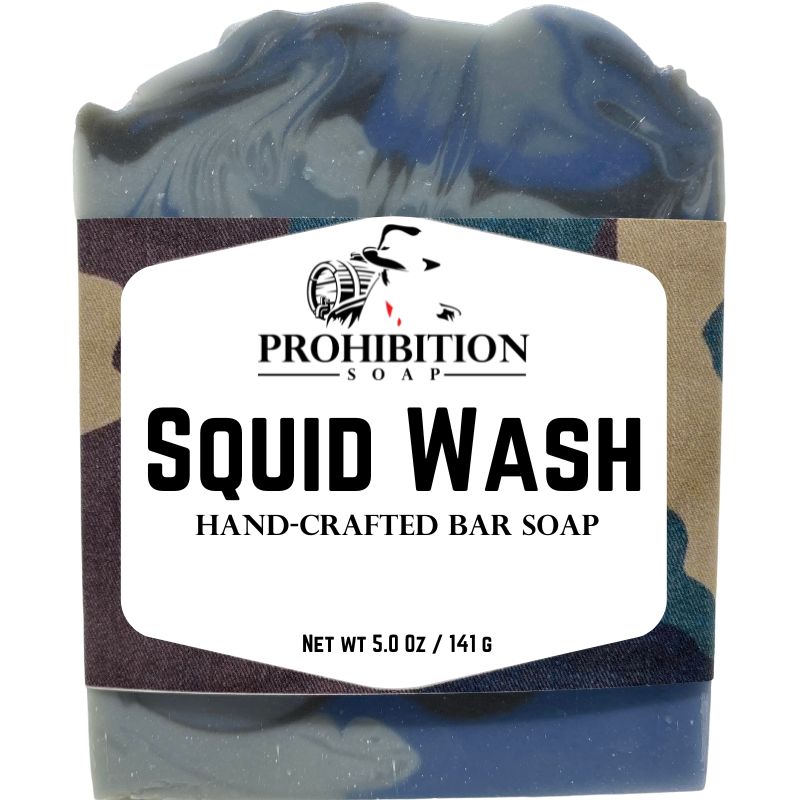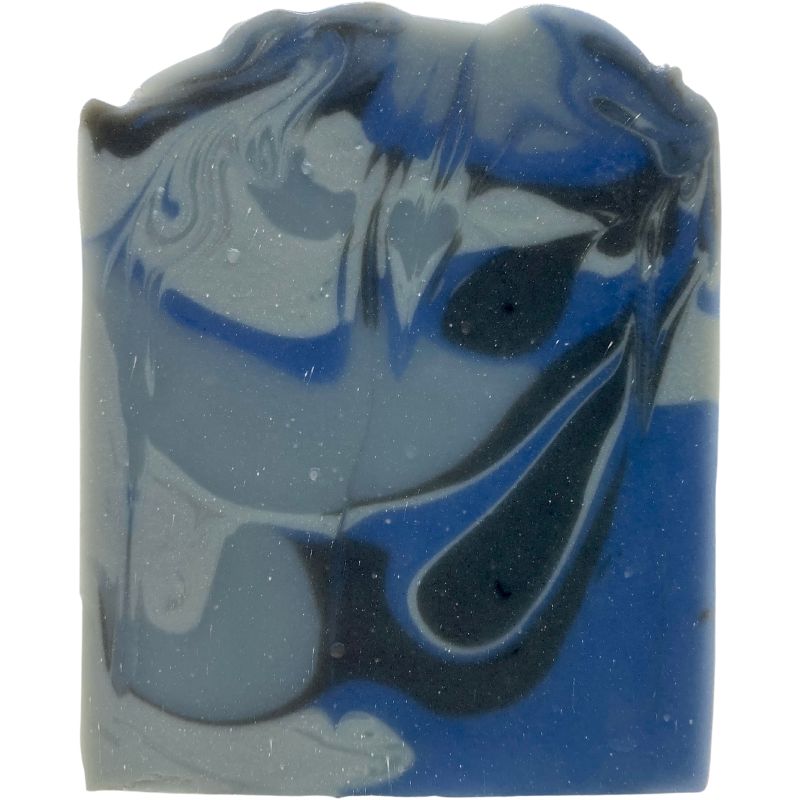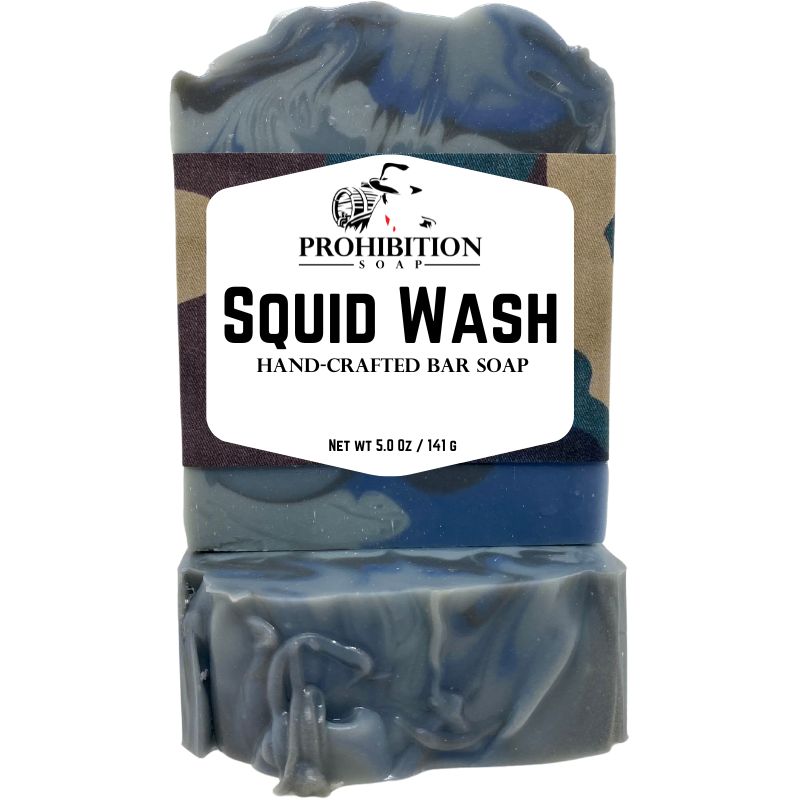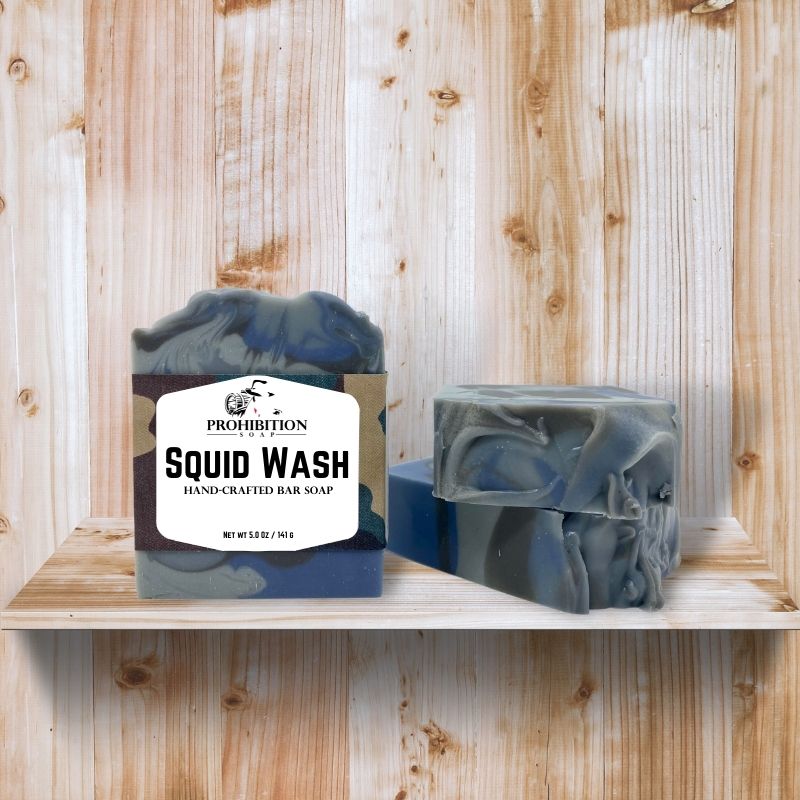 Squid Wash
In stock, ready to ship

Inventory on the way
Responsibly Sourced Ingredients
100% Satisfaction Guarantee
---
A portion of profits are donated to Reuniting After War
In honor of the wonderful service that Reuniting After War provides America's combat veterans Prohibition Soap is donating a portion of profits from the sales of this soap. For more information or to donate to RAW directly, go here. 
Smells Like
This fragrance's complex composition features crushed cloves, cinnamon sticks, patchouli, and pine needles, rounded out by a bright orange freshness. Notable top notes include orange and apple, with mid notes of cinnamon, clove, and cool mint, and base notes of pine, cedarwood, vanilla, musk, and patchouli.
Feels Like


Know someone with a beard?
This scent is also available as a Beard Oil, Balm, Butter, and Mustache Wax.
Ingredients
Olive Oil, Water, Coconut Oil,
Organic 
Palm Oil, Shea Butter, Sodium Hydroxide*, Castor Oil, Fragrance Oil, Mica, Sugar, Activated Charcoal
*No Sodium Hydroxide is left in final product.

All-natural oils. Palm oil and Mica are responsibly and sustainably sourced. 
Traditionally made bars of cold processed soap are best when used with a soap dish that allows the bar to dry or air out. Avoid leaving in standing water. 
As these soaps are handmade in small batches, pictures are for reference only. Color, shape, and weight may vary slightly.
Each Bar 5.0 oz - 5.5 oz.
Dimensions: 3"x 3"x 1"
*Weight and size can vary slightly due to each bar being cut by hand.