Who doesn't love fancy cocktails, Mafia noir, or being clean?
I started Prohibition Soap because I've spent years of my life thinking I had dry skin. It turns out it was because I was showering in detergent.
One day at work while doing some unrelated research I discovered how to make soap. As it turns out the concept is relatively simple yet difficult to master. Thanks to life experience, I have a good knowledge base of chemistry and decided to try it myself. After the first time, I was hooked. 
From day one I developed my own recipes. I refused to ever copy off of someone else, even to learn. It's a point of pride for me that every bar I make is genuinely my own design.
Then I came up with a wonderful idea. What if I could somehow turn this venture of my life into benefiting other veterans as well? I am a former Marine and Combat Veteran. This is very important to me and a big part of my personality. I also want to help other veterans in any way that I can. Well in 2019 my old unit, Charlie Company 1st battalion 4th Marines, 3rd platoon (I was 1st platoon) was selected by Reuniting After War and offered to host a reunion. One of my brothers asked if I would go and of course, I said yes. Long story short, the work that RAW does is incredible and even life-saving. So as soon as I founded Prohibition Soap I wanted to dedicate a line of soap just for RAW. My way of saying thanks and helping other vets.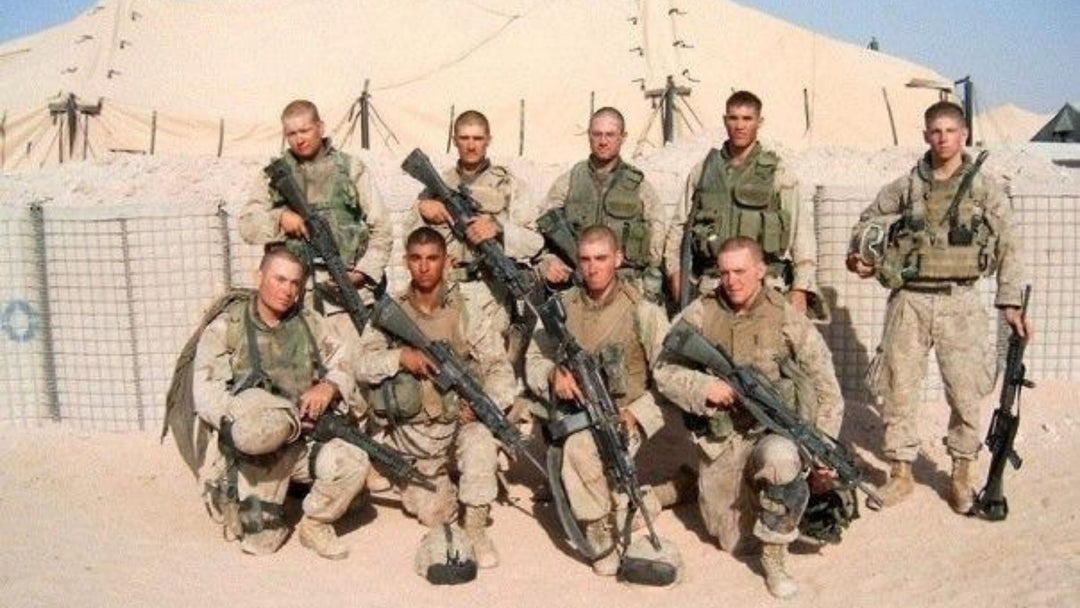 Najaf, Iraq 2004
1st Battalion 4th Marines, Charlie Company, 1st Platoon, 1st Squad.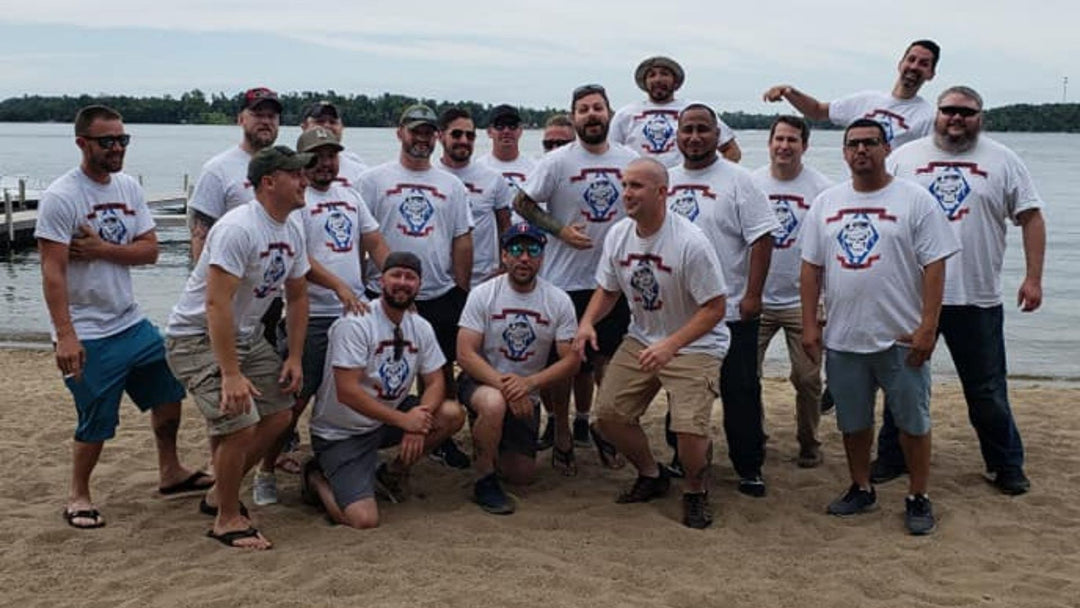 Reuniting After War Reunion 2019
Craguns's Resort on Gull Lake