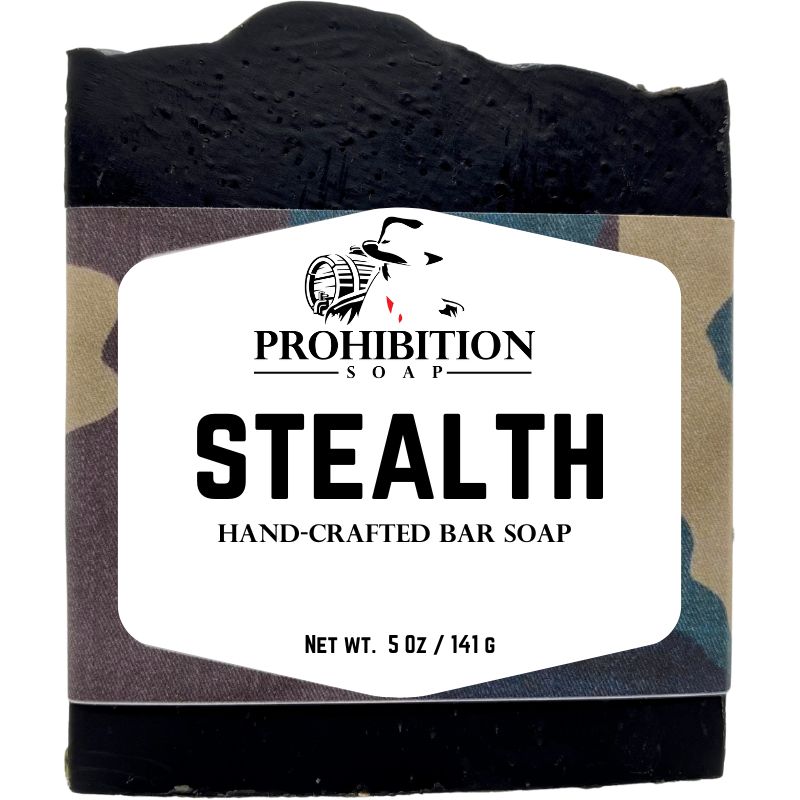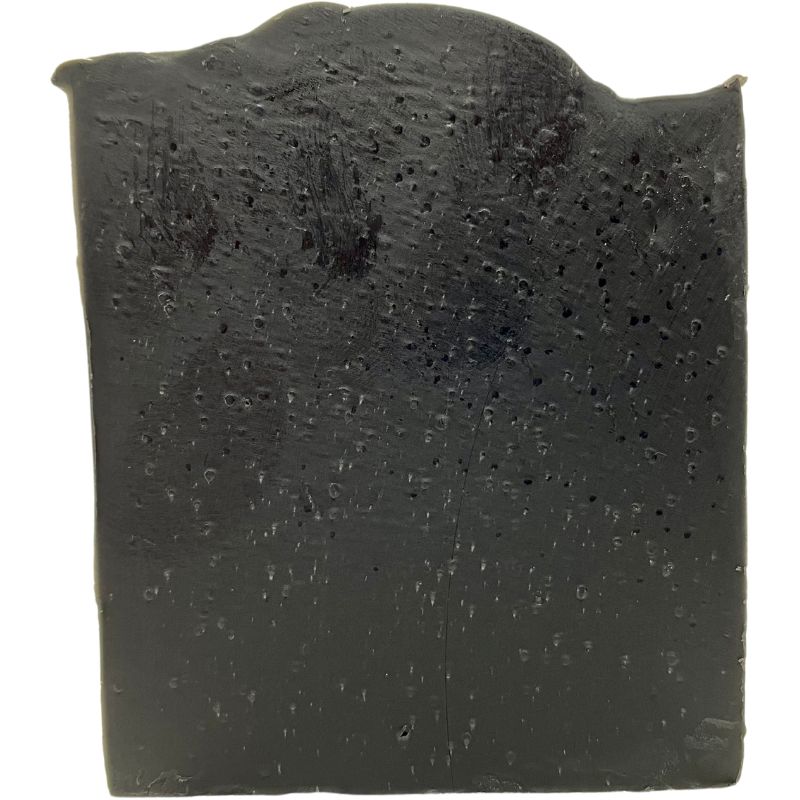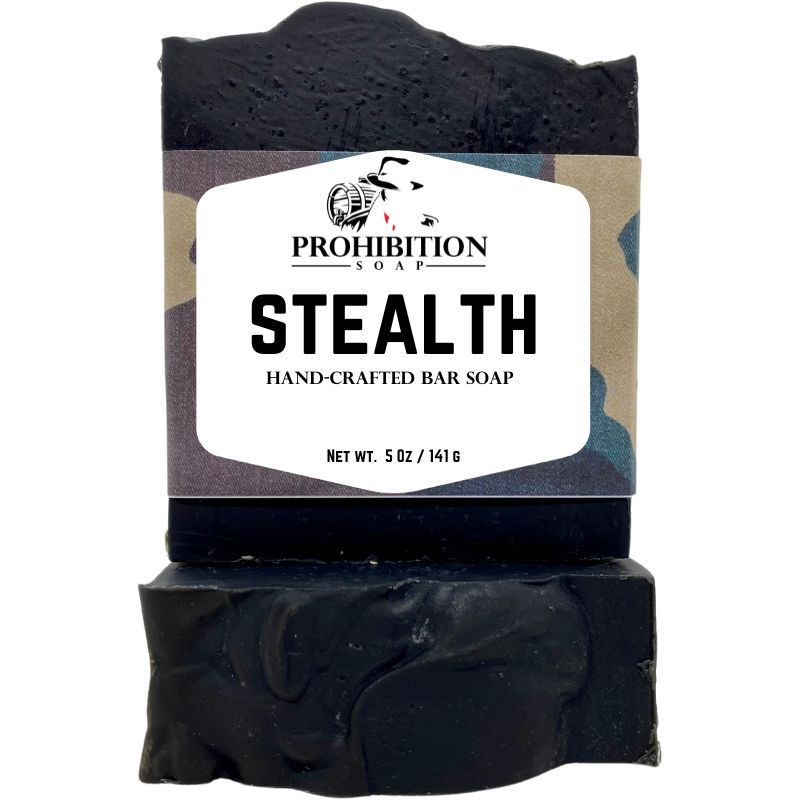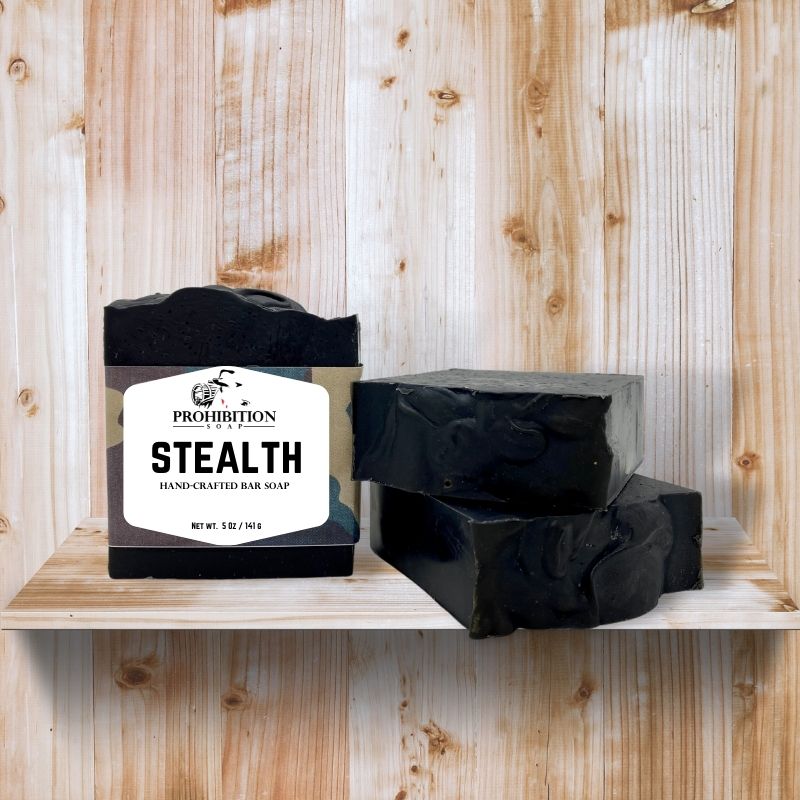 Stealth
In stock, ready to ship

Inventory on the way
Responsibly Sourced Ingredients
100% Satisfaction Guarantee
---
A portion of profits are donated to Reuniting After War
Note: Because this bar is made with Activated Charcoal, it will have greyish suds and lather. This soap will not leave any permanent stains but may leave temporary streaks of grey in your sink. Water easily removes any stains. So fear not and enjoy this incredible soap!
In honor of the wonderful service that Reuniting After War provides America's combat veterans Prohibition Soap is donating a portion of profits from the sales of this soap. For more information or to donate to RAW directly, go here.
Smells Like
This is a warm and complex scent with notes of hay, sandalwood, cinnamon, citrus, ginger, rum, birchwood, and tobacco. This unique blend of natural ingredients creates a rich and sophisticated aroma that's sure to please any discerning fragrance enthusiast.


What Is Activated Charcoal?
Do you know all those super expensive products that have charcoal in them and are super expensive? Well, here you go, except we aren't going to price gouge you. This bar is made with activated charcoal that is made from coconut shells, washed for purity, and pH neutral.

Ingredients
Olive Oil, Water, Coconut Oil, Palm Oil, Shea Butter, Sodium Hydroxide, Fragrance Oil, Castor Oil, Activated Charcoal, Sugar, Sodium Lactate
*No Sodium Hydroxide is left in final product.

All-natural oils. Palm oil and Mica are responsibly and sustainably sourced.
Traditionally made bars of cold processed soap are best when used with a soap dish that allows the bar to dry or air out. Avoid leaving in standing water.
As these soaps are handmade in small batches, pictures are for reference only. Color, shape, and weight may vary slightly.
Full Size 5.0 oz - 5.5 oz.
Dimensions: 3"x 3"x 1"
*Weight and size can vary slightly due to each bar being cut by hand.